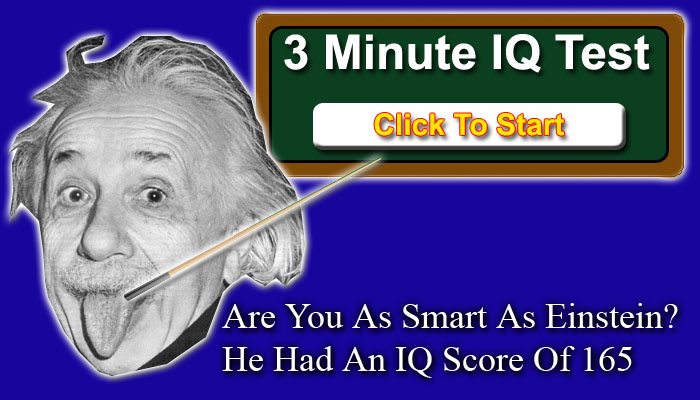 The IQ Test and the Brain
In 2004, Richard Haier, professor of psychology in the Department of Pediatrics and colleagues at University of California, Irvine and the University of New Mexico used MRI to obtain structural images of the brain in 47 normal adults who also took standard IQ tests. The study demonstrated that general human intelligence appears to be based on the volume and location of gray matter tissue in the brain also demonstrated that, of the brain's gray matter, only about 6 percent appeared to be related to IQ.
Many different sources of information have converged on the view that the frontal lobes are critical for fluid intelligence. Patients with damage to the frontal lobe are impaired on fluid intelligence tests (Duncan et al. 1995). The volume of frontal grey (Thompson et al. 2001) and white matter (Schoenemann et al. 2005) have also been associated with general intelligence. In addition, recent neuroimaging studies have limited this association to the lateral prefrontal cortex. Duncan and colleagues (2000) showed using Positron Emission Tomography that problem-solving tasks that correlated more highly with IQ also activate the lateral prefrontal cortex. More recently, Gray and colleagues (2003) used functional magnetic resonance imaging (fMRI) to show that those individuals that were more adept at resisting distraction on a demanding working memory task had both a higher IQ and increased prefrontal activity. For an extensive review of this topic, see Gray and Thompson (2004).
A study involving 307 children (age between six to nineteen) measuring the size of brain structures using magnetic resonance imaging (MRI) and measuring verbal and non-verbal abilities has been conducted (Shaw et al. 2006). The study has indicated that there is a relationship between IQ and the structure of the cortex—the characteristic change being the group with the superior IQ scores starts with thinner cortex in the early age then becomes thicker than average by the late teens.
There is "a highly significant association" between the CHRM2 gene and intelligence according to a 2006 Dutch family study. The study concluded that there was an association between the CHRM2 gene on chromosome 7 and Performance IQ, as measured by the Wechsler Adult Intelligence Scale-Revised. The Dutch family study used a sample of 667 individuals from 304 families. A similar association was found independently in the Minnesota Twin and Family Study (Comings et al. 2003) and by the Department of Psychiatry at the Washington University.
Significant injuries isolated to one side of the brain, especially those occurring at a young age, may not significantly affect IQ.
Studies reach conflicting conclusions regarding the controversial idea that brain size correlates positively with IQ. Jensen and Reed claim no direct correlation exists in nonpathological subjects. A more recent meta-analysis suggests otherwise.
An alternative approach has sought to link differences in neural plasticity with intelligence, and this view has recently received some empirical support.
Click Here To Start The Short IQ Test
Home | History of IQ Score | IQ and the Brain | Trends in IQ | IQ and Pop Culture
About Us | Contact Us | Privacy Policy | Terms of Service | Site Map | Articles